Guys Talk Sex: "It's hard for a man to perform while being knocked out by wafts of swamp ass"
Well, ladies, we're not crushing it with sex in the bedroom. Women tend to think they only need to be present to satisfy their men, but this couldn't be further from the truth. Yes, men are simple, but that doesn't mean we need to oversimplify their needs in the bedroom. It isn't all those Cosmo-like tips and tricks that'll do it either. I talked with a few men about things ladies do in the bedroom that they think are sexy but are total boner killers and things women could add to increase the "O" factor for all involved.
Steve, Entrepreneur, 31
"No, B.T.! I even hate when people talk to babies in baby talk. It annoys me. Men want a grown sexy woman in bed, not some prepubescent child. Plus the thought of having a baby while doing the act that makes a baby…NO!"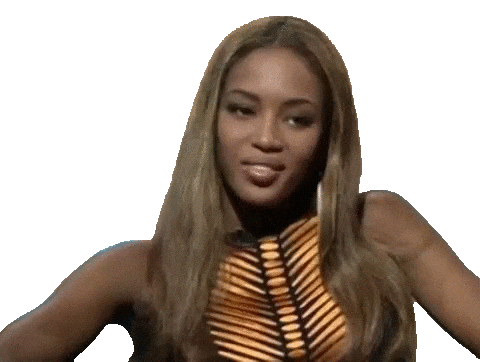 Cedric, Food-service, 28
Blindfolding. It's a novelty that wears off quickly and usually during the act. I hooked up with this girl, and she blindfolded me and let's say the combination of my vision being obscured and her trying to take control but being unqualified to do so (shakes his head). She was a mess in that regard.
Tyler, City Employee, 27
I hooked up with this girl who kept saying 'huge c**k' the whole time we were having sex. She was like, 'Your huge c**k feels so good,' 'F**k me with your huge c**k.' I was like, 'Come on, girl. Who are you kidding? (Laughing) Stroke my balls, not my ego. Like, if you think my d**k is huge, I feel bad for the tiny d**ks you've been with.
Lamar, Warehouse Manager, 40
Attempting to f**k like a porn star. There's a reason you only see that stuff in pornos. I was having sex with this girl, and she was like a robot programmed to do everything wrong. She was doing too much and not at all well. I was like, 'This is real life, not the movies.
Robert, Teacher, 47
Biting without being asked. I was dating this woman that would suddenly bite me in the middle of sex or a B.J. She would bite me hard with no asking and no warning. Not fully breaking the skin but enough that there was a little blood. I don't mind big bites or nibbling, but these were little. They just pinched the skin and felt like bee stings.
Hector, Landscaper, 41
I've had several girls that wanted it from the behind or similar. They would whisper all sexy, 'Flip me over and pin me down.' It would be hot if not for the fact that some of them didn't wipe thoroughly after their last bathroom trip. It's hard for a man to perform while being knocked out by wafts of swamp ass.
M.J., Farmer, 22
"Talking about sexual experiences with other guys. It was like she was trying to prove how good she was in bed by bragging about her other conquests. She just kept going on and on, and the more she talked, the less I wanted her."
M.J. also had some notes on making the whole experience better.
"I wish for more compliments about the lovemaking. Validation. I want to know that I'm good, and she's satisfied."
M.J. is not alone. A lot of the men I talked to wanted more communication.
Paul, Entrepreneur/Student, 24
I'd like girls to be more vocal. Validation. Let me know if it's good or isn't. I'm a people pleaser, so I want a full critic. I wondered about a full critic being damaging to the ever-fragile male ego, Paul added.
What's damaging to the ego is faking it, and I can always tell.
It would be easy to assume that this need for validation and communication is a young man's game. They tend to be with young women, and young women tend to be less vocal about their wants and needs in bed than older women. But it so happens. 
Jon, Pasta-Maker, 40
When women aren't involved in the process. It's not enough to be hot and naked. Get involved. Give direction. Don't make us feel like we're just poking at you.
Michael, Quality control Manager, 43
Communication and guidance during sex are essential. Women tend to think it's the tightness of their vaginas that makes sex good for men. They do all these Kegels and exercises to get it as tight as possible when it's about being reactive. Good sex is about a feedback loop. If I run my hand down your spine, do you shiver? If you shiver then that feeds into my excitement, making me want you more, turning you on more and allowing us both to get wrapped up and lost in it. It's cyclical communication between two bodies.
If you enjoyed reading this and want to read more sex/relationship stories click here.