Black Women Evolve Fashion Trends Since Slave Trade Era
It is safe to say that the introduction of Black women in fashion started during the slave trade era. Enslaved Black women made dresses for their white owners. They harvested the raw materials to actually sewing the dresses. At the emergence of the fashion industry in the 19th century, only a few freed Black women remained in the fashion business.
Representation of color in the fashion industry is lacking. At the 2018 New York Fashion Week, only 14 out of 146 designers were black, and out of the 7,608 models that walked the runway, only 15% were black. Reportedly, the reason for this unfair representation is due to racial discrimination. With discrimination and unfair representation, some Black women still created a niche of success for themselves and spiced the fashion world with color. Who are these black women?
Zelda Wynn Valdes designed the famous Playboy Bunny costume in the 1950s. In 1948, she owned a fashion shop named Chez Zelda.  It was the first fashion shop to be owned by a Black woman. Another fashion icon that made history in the 1900s is Ann Lowe. She made the wedding dress of John F. Kennedy's bride and became famous for it.
Also Elizabeth Keckley, a black seamstress who learned how to make dresses while in slavery. She also made Mary Todd Lincoln's presidential inauguration dress. Keckley is one of the early successful Black women in fashion. These women were amongst the few Black women that became successful and gained an excellent reputation in the early days of the fashion industry.
Modern day fashion has also seen a little spice of color as some Black women have pushed past barriers to be known in their field of fashion. Shiona Turini is one of the fashion industry's leading experts. Turini is a fashion consultant, stylist, and costume designer. In one decade she proved her worth and risen to stardom in the world of fashion. She designs for top-rated brands like Christian Dior, Elle, Nike and HBO (in 'Insecure).'
June Ambrose is a popular self-taught stylist whose clients include Sean "Diddy" Combs., Alicia Keys, Mariah Carey. These modern black women have done well in fashion.
MET GALA: CAMP
If this year's Met Gala theme; CAMP- which was said to be invented by black drag queens (as boldly stated on Lena Waithe's blue-purple suit) is any indication, the modern fashion industry is tilting towards the ancient black fashion culture. This heightens hope for Black women (and blacks in general) because there would be an increased need and the influx of black women in the fashion industry to recreate and improve on these latest black-culture-inspired fashions.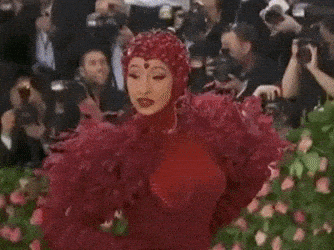 Also, the successful Black women in fashion proved that the basis of discrimination of color in the fashion industry is pointless. With their beyond excellent delivery, the future indeed looks promising for Black women in fashion.