Tina Knowles-Lawson, Karrueche Tran, Valerie Jarrett and More Join 2019 Summit21 Lineup
(LOS ANGELES, Calif.) April 9, 2019 – Blavity Inc. announced today that fashion designer, entrepreneur and the world's most famous Boss Mom, Tina Knowles-Lawson will be dropping gems on how to live a life with the intention for Summit21 attendees this year. Other featured speakers announced today include actress Karrueche Tran (TNT's Claws) and former senior advisor to President Obama Valerie Jarrett, who will be sharing knowledge from her latest book Finding My Voice: My Journey to the West Wing and the Path Forward. Each will bring their own unique perspectives and lessons for how they owned their personal narratives to achieve their dreams.
"When the Blavity Inc. team reached out to invite me to speak at Summit21, they mentioned that one of the key takeaways they wanted attendees to have was the confidence to know they can level up in all aspects of their lives, " said Tina Knowles-Lawson. "Whether it's personal finances, overall wellness, traveling, the power of an idea or demanding your worth, this year's attendees of Summit21 are going to leave the conference with no choice other than to level up. Morgan DeBaun and her team are going to make sure of that."
"We're thrilled to announce that these three accomplished, powerful women are going to share what they've learned throughout their journey to success," said Morgan DeBaun, Founder, CEO, Blavity Inc. "Each is a powerhouse in their own industry, and represent that there is more than one path to success."
What you'll experience at Summit21 this year:
* Chateau21: Shop Chateau21 for free designer beauty products and other dope swag to take home. To submit your products, please visit the Summit 21 site to apply. We'll be accepting submissions until April 26.
* Interactive Room Experience: Gather your friends and take photos in immersive experiences throughout the conference. 
* Pitch Competition: We're looking for women who own businesses or start-ups to pitch to our panel of judges, including Morgan DeBaun, Founder, CEO, Blavity Inc., and Jewel Burks Solomon, CEO of Partpic. Visit the Summit21 site to apply for a chance to showcase your business and win prizes to grow your business, including a video promotion on 21Ninety and a platinum ticket to AfroTech. 
* Two Days, Three Stages: The conference will feature three stages – Leadership, Level Up and Entrepreneurship –  which will allow attendees will spend two days immersed in sessions that build knowledge and motivation.
Karrueche Tran – Karrueche Tran is one of Hollywood's most beloved starlets. Originally from LA, she began her career in entertainment as a celebrity stylist, thanks to her keen eye for fashion and ability to anticipate trends. Karrueche has been one of the media's favorite celebrities, gracing the pages & covers of magazines and taking hundreds of online blogs and news outlets by storm. Successfully transitioning to the world of acting, Karrueche has seen a lot of early success as she has already won a Daytime Emmy for her role on The Bay Area, a critically acclaimed web series and continues her starring role on TNT's CLAWS, which is finishing production on its 3rd season, airing in June 2019.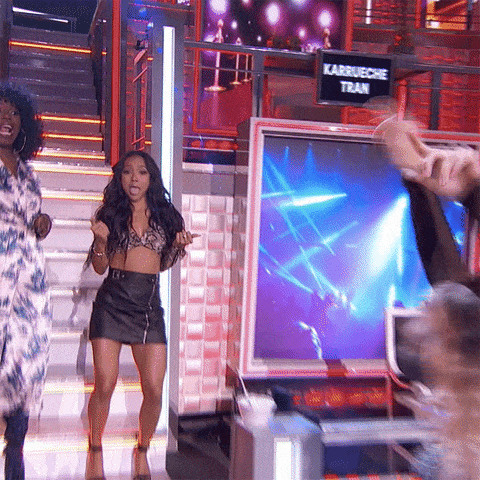 Summit21 will take place in the heart of Downtown Atlanta, June 7th – 8th at AmericasMart Atlanta. For more information on the conference and to purchase tickets, visit https://summit21.21ninety.com/.